Accredited Builders All Round.
We have many accreditation at AHI, holding up the fact that we are one of most guaranteed and accredited contractors in all of South Wales.
From accredited oil and heating, to All round Construction guarantees, we will put your mind at ease, by showing you that we are guaranteed by many accredited companies.
Here are some Accredited companies which support our work, and what they do for you:
OfTec™
Since it was launched in 1991, OfTec™ has played a leading role in raising standards within the oil & heating industries of the UK and Republic of Ireland. AHI are an official OfTec™ installer, complying with the high oil and heating standards of OfTec™.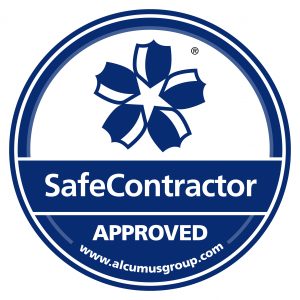 Safe Contractor®
Safe contractor ensure that all health and safety aspects of work are totally covered. Safe contractor audit any job taken part by AHI Group, making sure that all the correct technical equipment is up to specification, enabling AHI Group to always apply the highest quality workforce and equipment to your work.
FENSA®
A government authorized Competent Person Scheme for the replacement of windows, doors, roof windows and roof lights in England and Wales against the relevant Building Regulations. AHI Are FENSA registered. Meaning that windows are not just covered by our 10 year guarantee, but by the accreditation of FENSA.
NICEIC
NICEIC is the UK's leading voluntary regulatory body for the electrical contracting industry. It has been assessing the electrical competence of electricians for nearly sixty years and currently maintains a roll of over 26,000 registered contractors. By being accredited by the NICEIC, AHI Group prove that they are competent and capable of meeting the relevant technical and safety standards, codes of practice and rules of the Schemes they are registered to.
Gas Safe
Gas Safe are the official list of gas engineers who are registered to work safely and legally on boilers, cookers, fires and all other gas appliances.
The main focus of the Register is on improving and maintaining gas safety to the highest standards. We make sure all gas engineers on the Register, over 120,000, are qualified to work with gas. AHI are gas safe registered, guaranteed to ensure your gas powered appliances are fitted in all accordance.